Pantomime perfection at the city festival with Pablo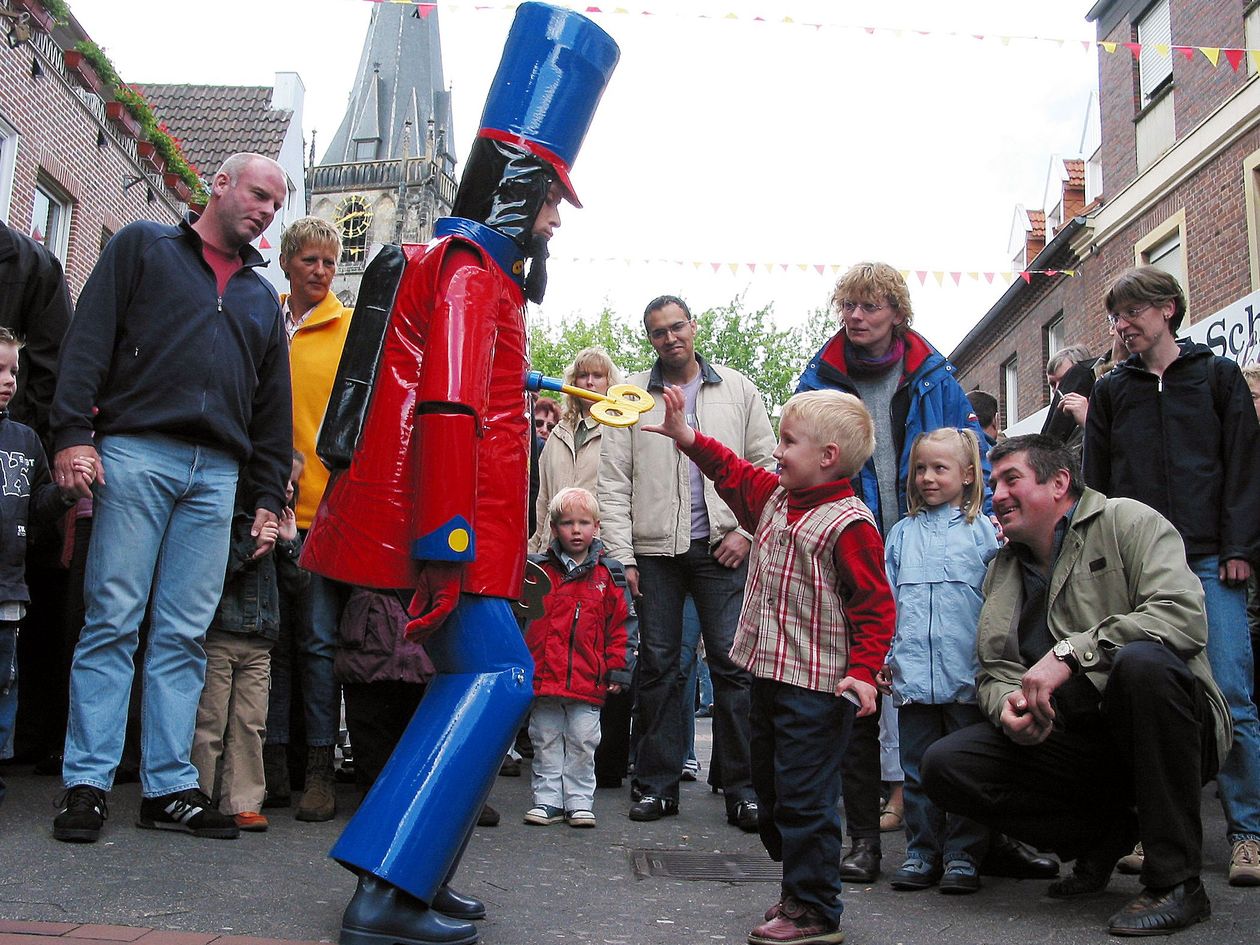 Pablo is a talented mime artist who is able to captivate audiences at any city festival. His unique style of storytelling and conveying emotions without words will enchant your guests. He is a professional entertainer suitable for all kinds of events, such as city festivals, open days or festivals.
Pablo offers a variety of mime performances and walk acts that are tailored to the audience and can be adapted to any event.
Walk-Acts: The Perfect Entertainment for Your Event
With his stage presence and professional demeanor, he always takes center stage and can perfectly embody any role – whether it be as a futuristic robot or a living Baroque statue.
For many years, Pablo has been known for his unique pantomime shows of the highest quality that make every event an unforgettable experience. If you would like to learn more about his shows, you can visit his blog where he also writes about his experiences at festivals and city fairs.
Report of Ludwigsburger Kreiszeitung
The IGS also hired Pablo Zibes, a trained actor who currently resides in Stuttgart, Germany.
Twenty years ago, however, he discovered pantomime and has since performed all over Asia and half of Europe. Zibes explains that the audience varies greatly from place to place. In Asia, for example, it is appropriate to maintain a certain distance. Germans, on the other hand, tend to be more reserved. Italians, however, have no qualms about being touched by an unfamiliar pantomime.
At the Oberer Torturm, Zibes intercepts passersby. He appears like a classic pantomime performer in a black tuxedo and white painted face. His gesture language is surprisingly complex, as he does not follow a fixed pattern and improvises with each contact. Sometimes, he mimics opening an imaginary door to the pedestrian zone; other times, he gestures that the market square is overflowing with food and drink. However, he cautions not to overindulge, indicated by stroking his belly.
Zibes enjoys being a pantomime performer. In this profession, he must make quick decisions, constantly adapt to new situations, and observe people. "But the most important thing is to be present and have respect for every single person," he emphasizes.
Available as walkabout entertainment or as a stage show