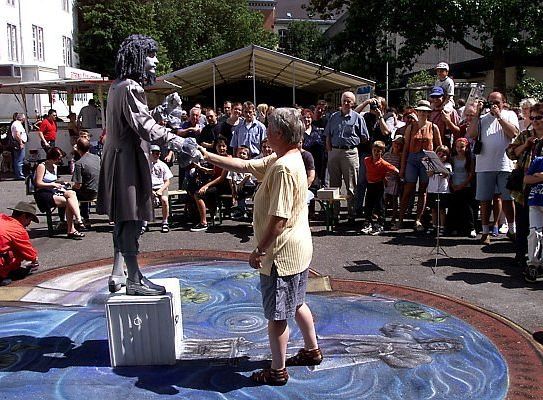 Urban visual art:
A transitory project of art realized by pantomime Pablo Zibes and the Spanish painter Manuel Hernandez Bastante.
On one side, a motionless mime, on the other side an enormous painting on the pavement.
A fantastic, three dimensional monument, created for just one day as a special highlight for your festival or event.
Living pictures
Award:
Grazie-Mantova Festival, Italien
The act is eye –catching and perfect for any promotional event
Pablo entertainers are among the most flexible and versatile of performing artists with flexible sets.
Fantastic performer create incredible and colourful art pieces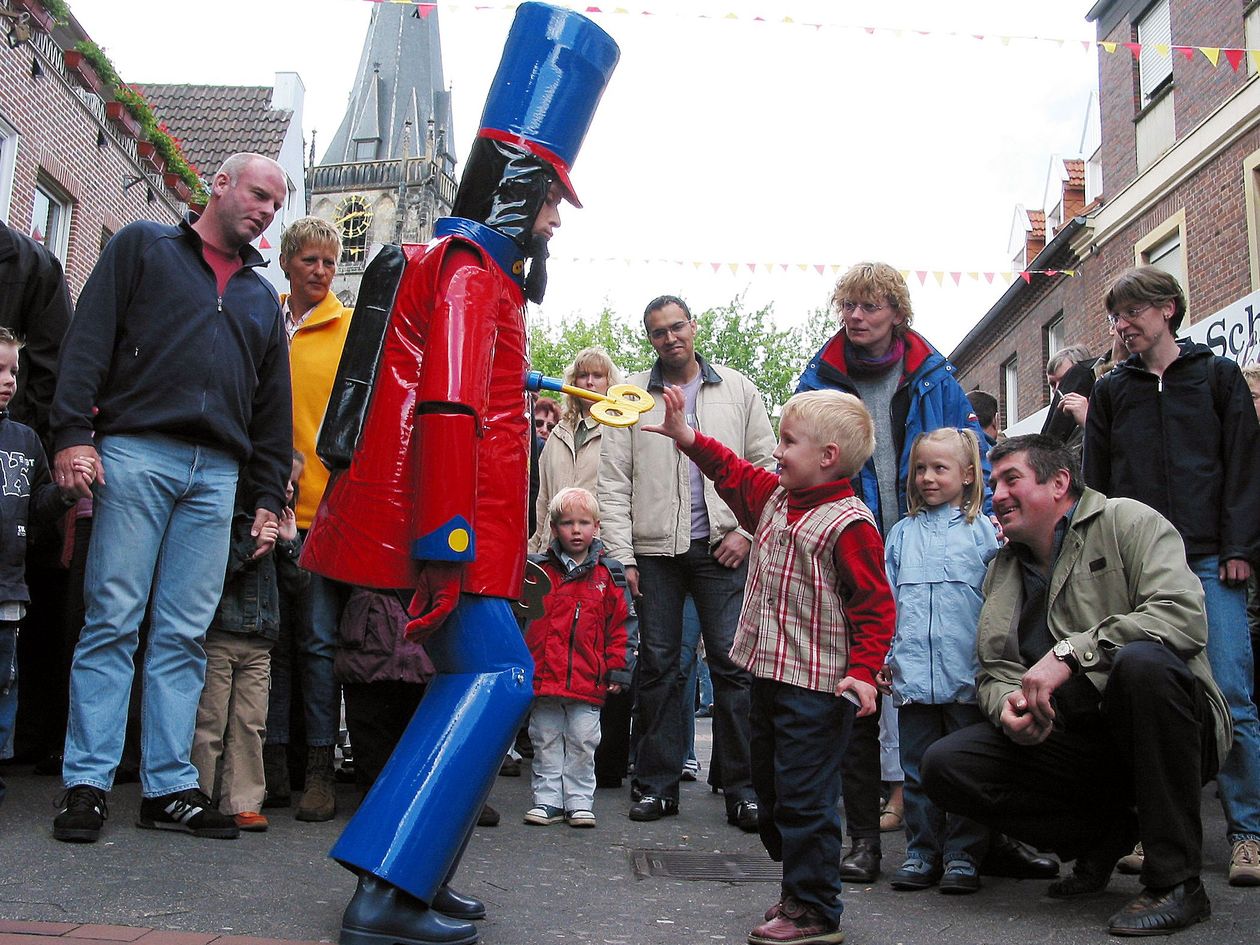 Available as walkabout entertainment or as a stage show