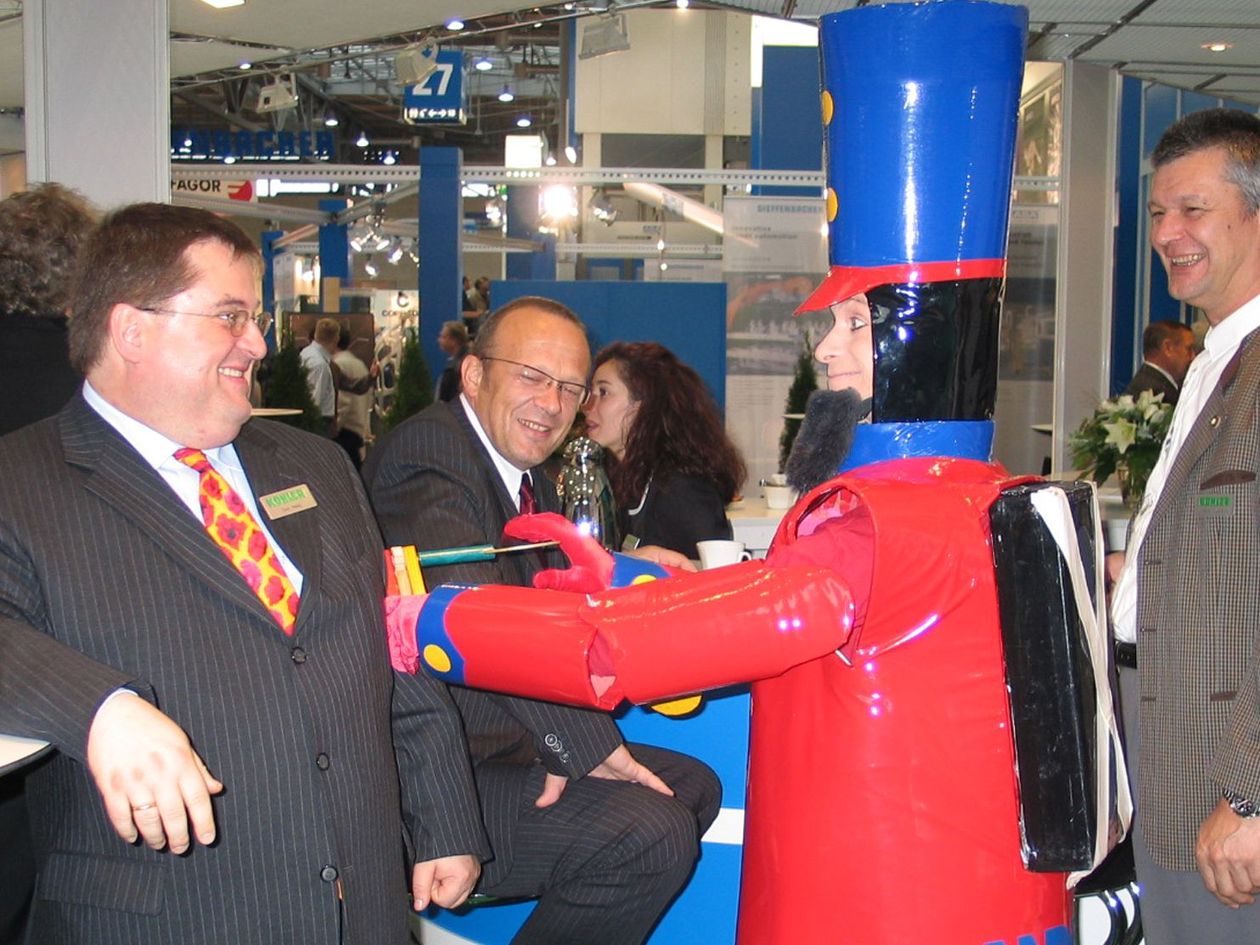 Pablo Zibes is an exceptional mime artist who specializes in walking acts. His wide range of characters demonstrates his creativity and professionalism, which he expresses at every event. He is known for his facial expressions and the empathy he shares with the audience through his walking acts. His years of experience enable him to react to unforeseen situations and adapt quickly. His improvisational ability is further evidence of his talent and professionalism.
Whether you're planning a trade show, gala event, or any other type of event, Pablo is the perfect artist to entertain your guests and make your event a success.
The question arises again and again: Is this a machine or a human being?
The Robot-Man creates the impression of a mechanical entity through the metallic sound of his voice and the mechanical movements.
Or as a living doll that cannot move forward, the wind-up doll needs a key to be wound up and set in motion. Through this interactive approach, the audience becomes part of the game and can provide plenty of fun and entertainment together with the robot.
The living doll becomes an unusual partner who, with its quirky nature, provides an extraordinary experience. Whether at trade fairs, gala events or other events, this walk-act is a highlight that amazes and delights and leaves a lasting impression. With skill and experience, Pablo manages to bring every character to life and provide an unforgettable experience.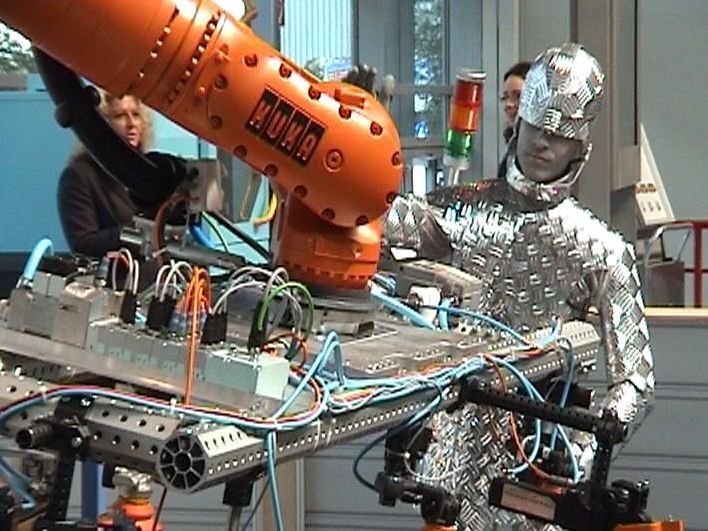 Charades
Fun and Creativity: How to bring energy to your event and create an entertaining atmosphere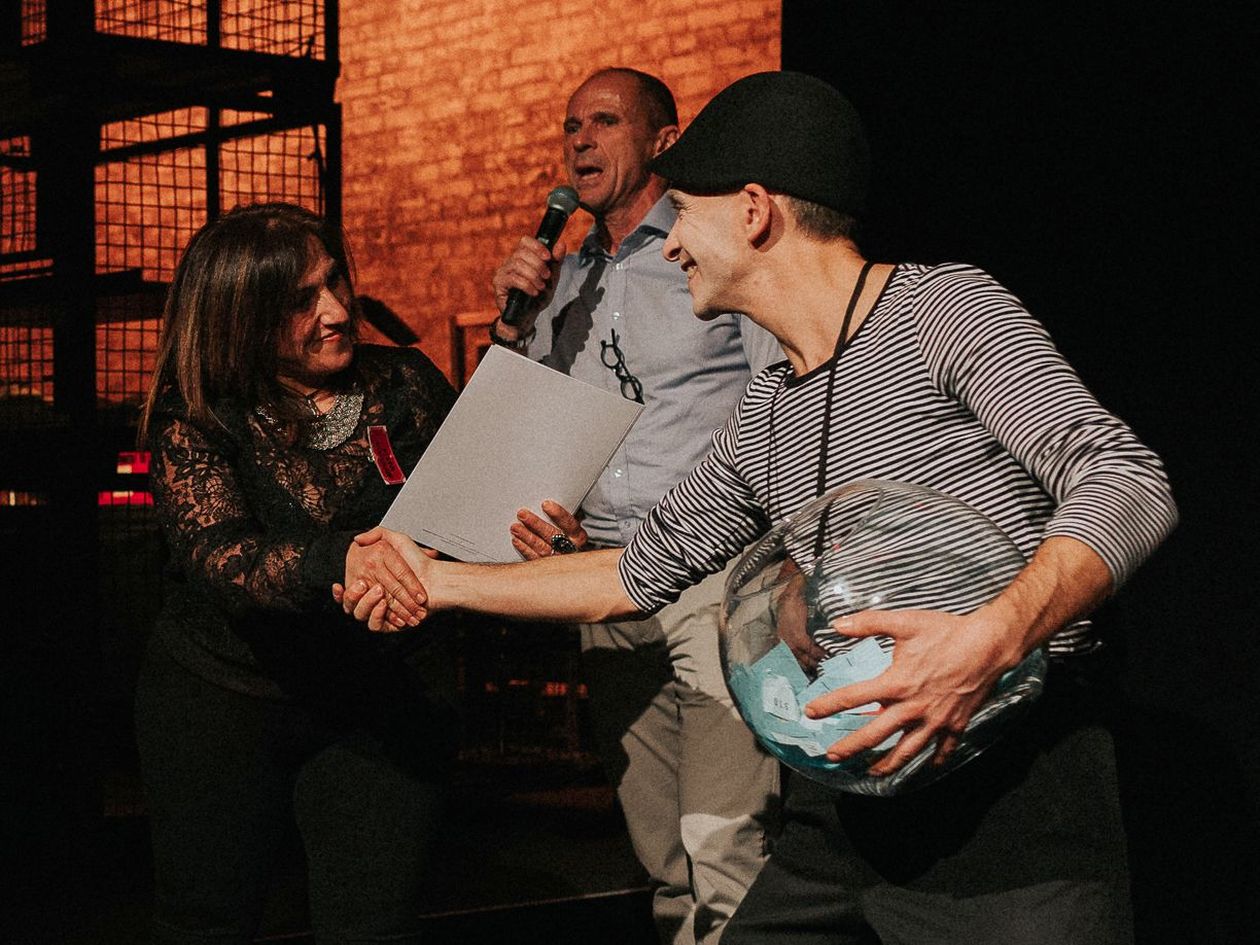 Charades is a perfect game for events that can be adapted to the respective atmosphere and theme – be it at company parties or city festivals.
Pablo invites selected employees or visitors to write a word on a piece of paper. This can include anything from a profession, animal or hobby to an object from the company's working world. Pablo then pantomimes the word while the audience tries to guess it.
Once the game gets going, Pablo encourages the participants to pantomime a term themselves, which often leads to very creative and humorous results. In this way, Pablo creates an entertaining interaction with the participants of the event that is guaranteed to be memorable.
Here is a report on how Pablo used charades at an event.
Improvisation as a Key to Success:
The Best Friend of Chance
Walking Acts are an extremely effective technique in pantomime where the boundaries between the audience and the performer disappear, and the entire world becomes a stage. This creates new creative opportunities but also a tricky obstacle – chance. Instead of trying to control chance, improvisation can turn it into one's best friend.
Pantomime requires dynamism, creativity, and spontaneity to react to the environment and involve the audience in every situation. As a pantomime artist, one creates in the moment and utilizes every opportunity to bring out the best in every performance.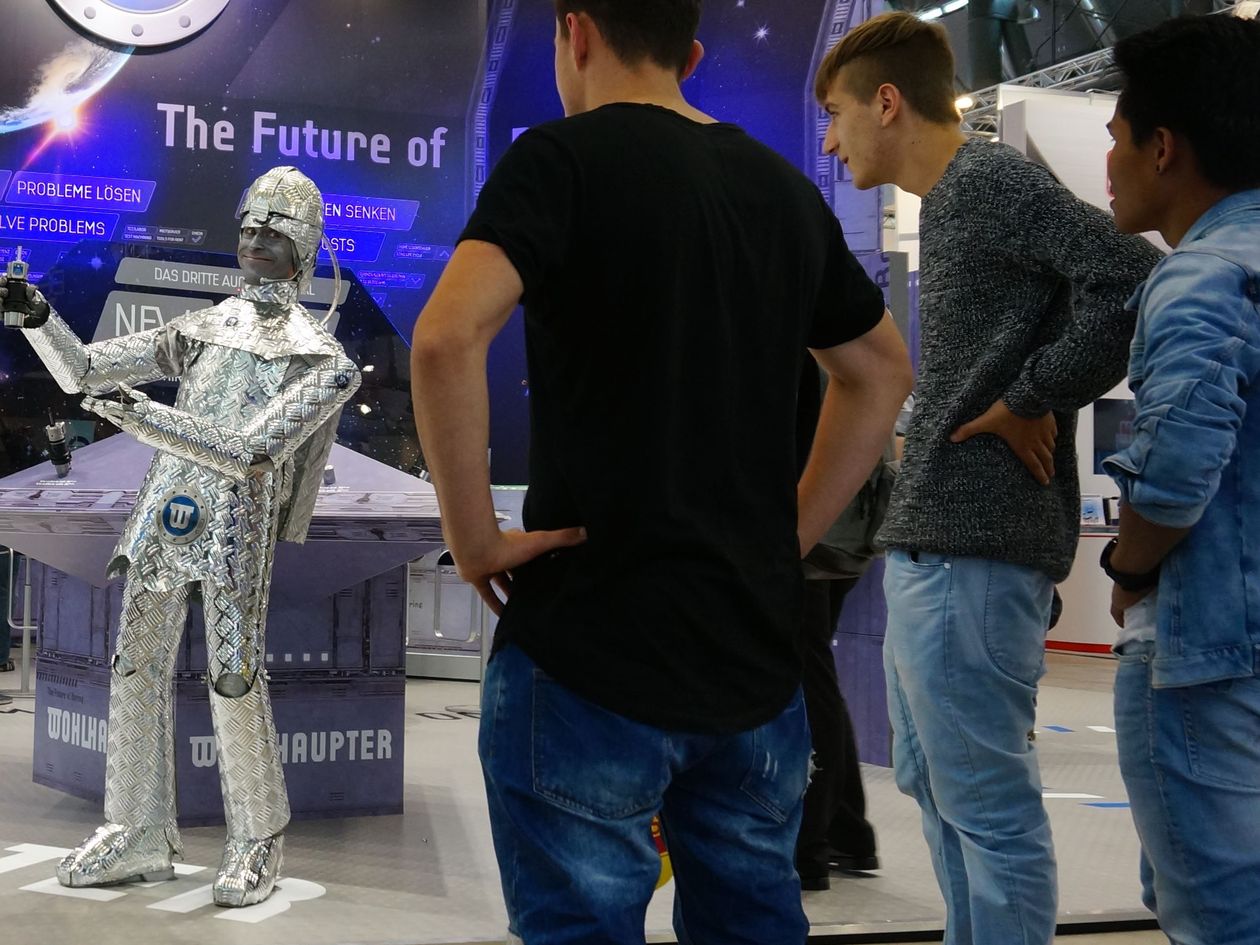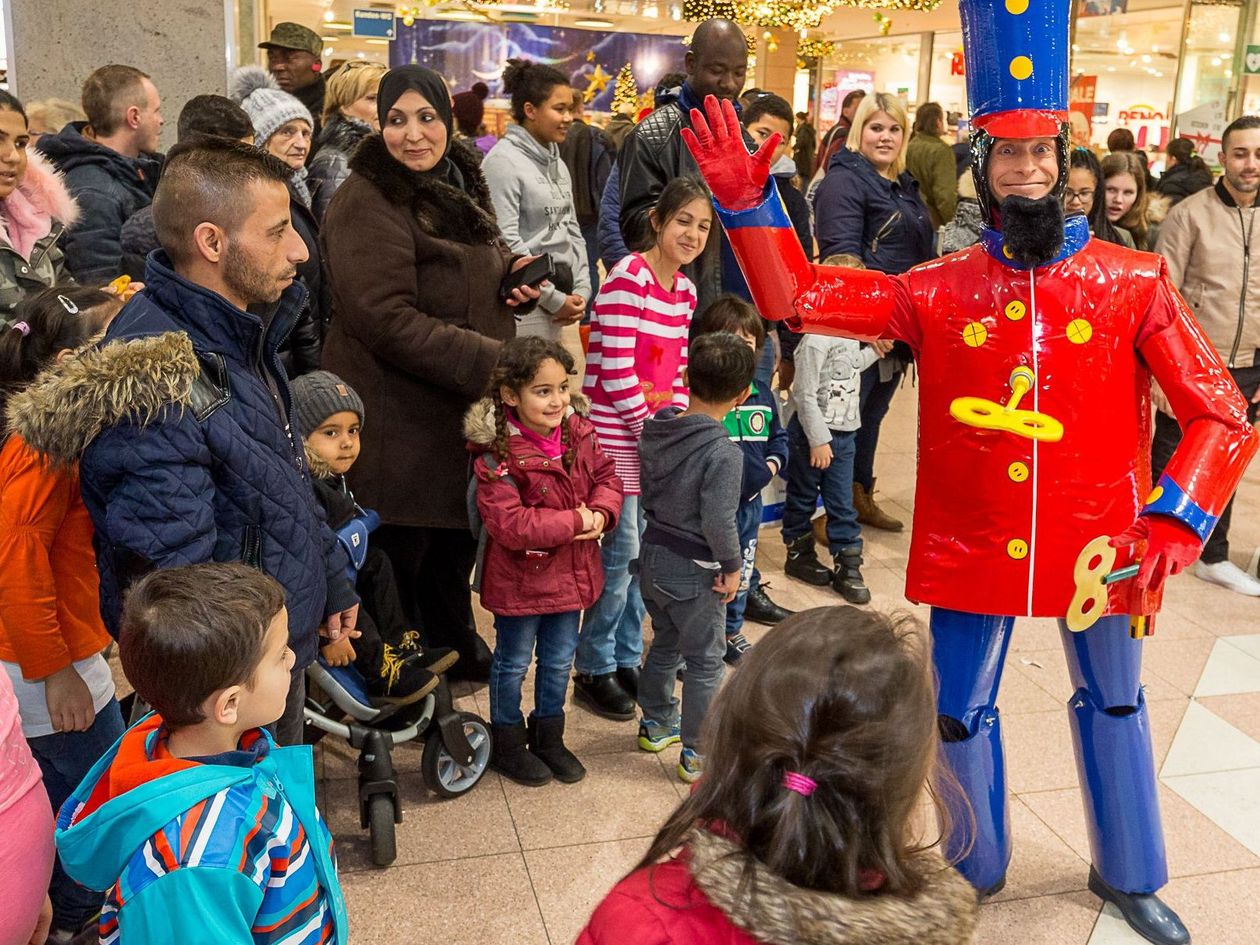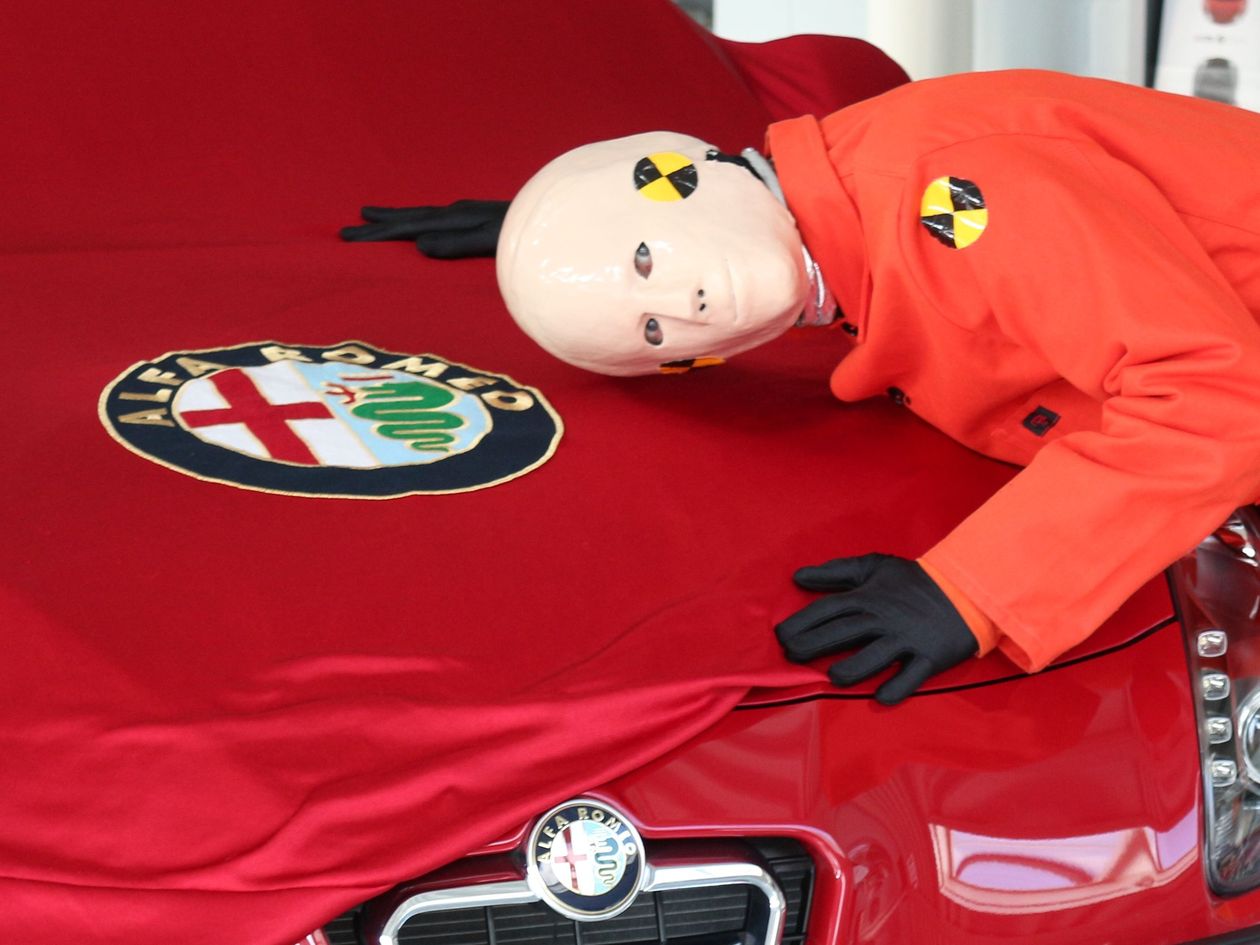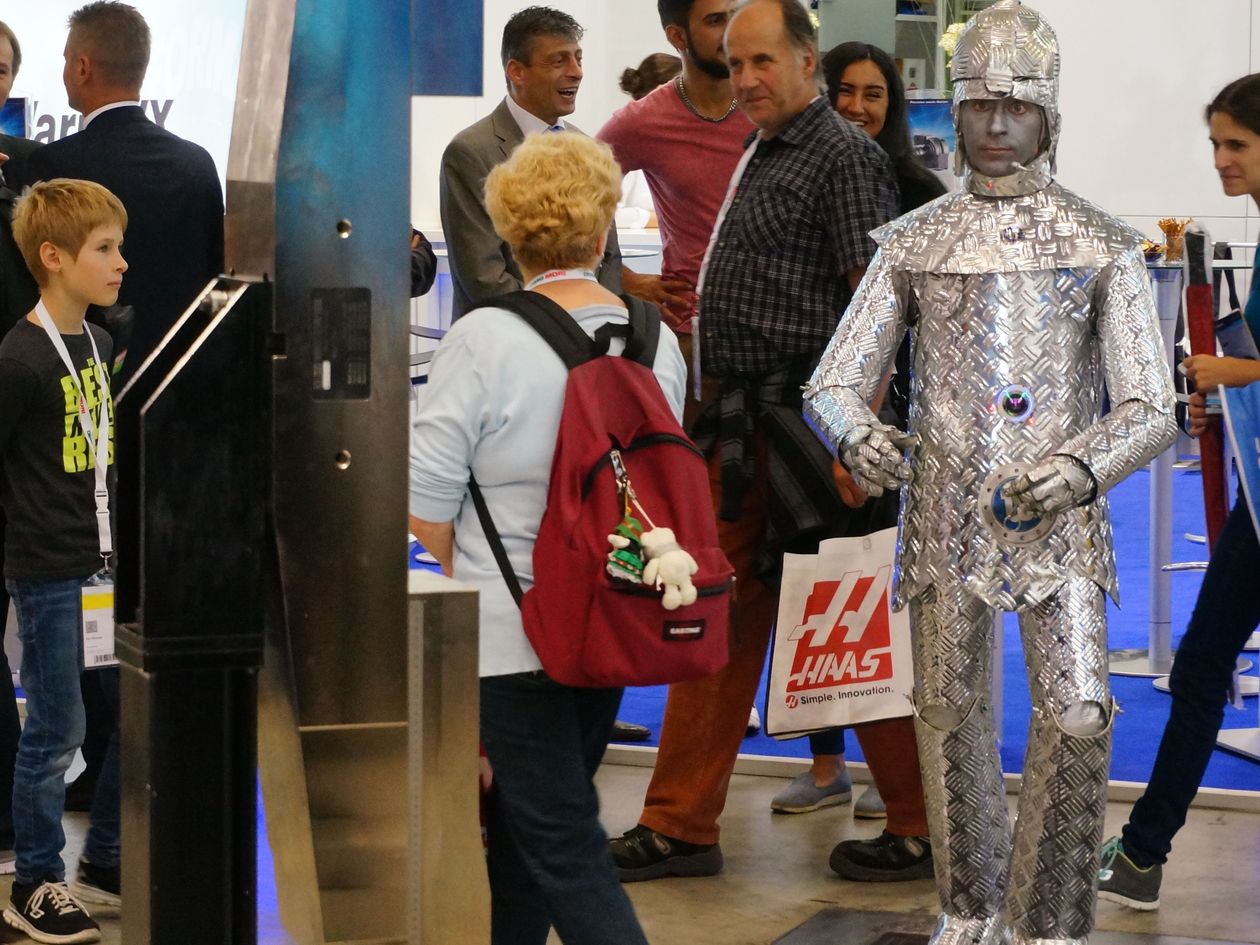 Available to perform in various costumes